Thank you for visiting our Boone Village website.
We are eager to share shopping center updates, store specials and event notices we believe you'll find interesting.
What's Happening will keep you posted on events at the center and our businesses.
The Directory gives you easy access to store phone numbers.
Specials will be just that – special offers from our stores and business professionals.
What Next? If you'd like to receive occasional event announcements and Boone Village news updates, simply Sign Up below.  (You can opt out at any time.)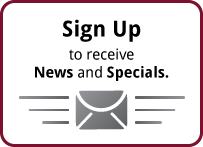 If you are a faithful Boone Village shopper, thank you very much for your ongoing patronage. We hope you are already following us on Facebook. If not, please click below find our page and see the latest events and updates

If you haven't shopped Boone Village yet, we hope you will stop by soon and let us know how you enjoyed your visit.
The Boone Village business family looks forward to seeing all of you soon.